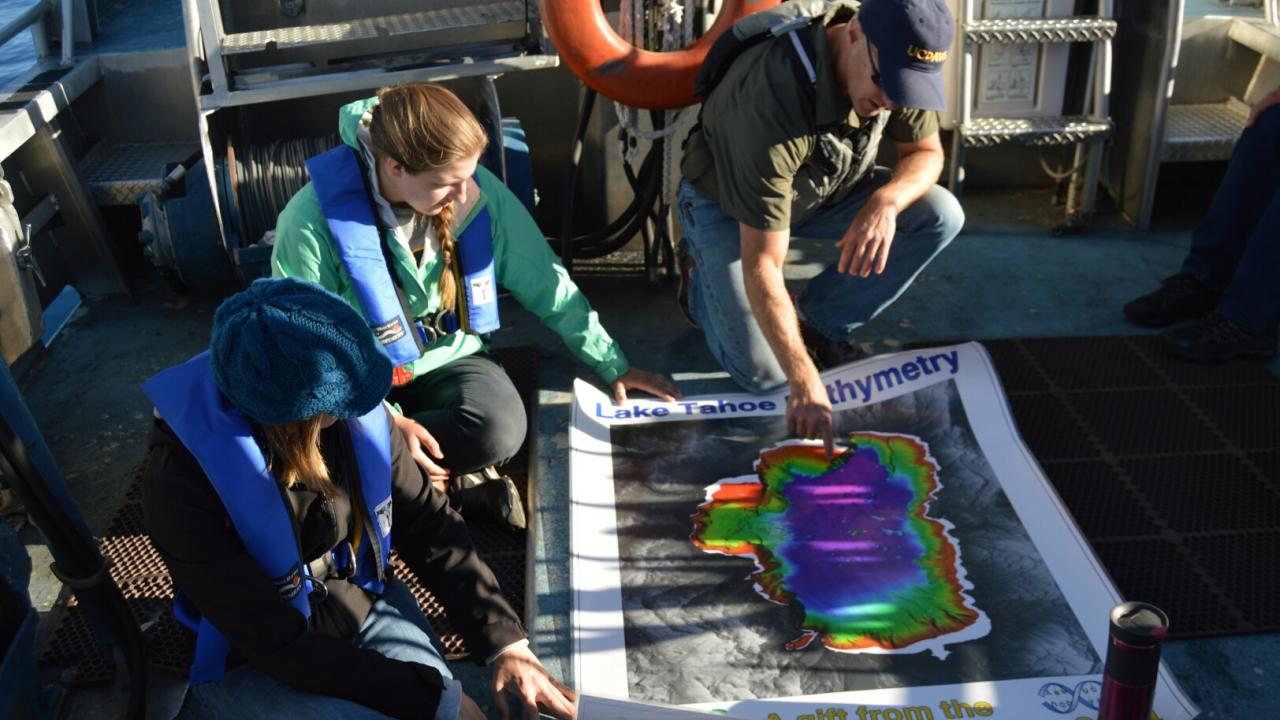 Location
Tahoe Center for Environmental Sciences
The Docent Training Program for both the Tahoe Science Center (Incline Village) and the Eriksson Education Center (Tahoe City) is held annually in the summer. The 2019 training dates are tentatively scheduled for June 13, 17, 18, and 20. This training program in environmental education and leadership provides new docents with all the instruction they will need to help the public explore our science education centers. 
New volunteers can also join the program by meeting with our Docent Program Coordinator, reading the Docent Manual, and shadowing tours until they are comfortable hosting tours.
For more information about the docent program, please contact Docent Program Coordinator Alison Toy at (775) 881-7566, or e-mail antoy@ucdavis.edu.