Welcome to the UC Davis Tahoe Science Center! It appears you have dropped by when we do not have an educator on duty. Fortunately, you have discovered the self-guided tour and we welcome you to explore the science center as your leisure. Grab one the guide documents located at the front desk of the science center for the recommended route through the science center that will maximize your self-guided experience. This webpage is designed to augment your self-guided tour with even more information and resources, scroll down and click on the links below to learn more about the different stops highlighted on the map.
At the end of your tour, please make sure fill out the visitor exit survey either on your phone or on the iPad located at the front desk. Your feedback is valuable to us as we use it to track to usefulness of this experience as well as way to further enhance our visitors' experience. We hope you have enjoyed your self-guided tour and learned something new about Lake Tahoe and the research of UC Davis.
If you have any specific questions please email tercinfo@ucdavis.edu and we will get back to you as soon as possible.
To visit us again for a guided experience that includes our award-winning 3D movie Lake Tahoe in Depth visit Activity Tickets to reserve your future tour.
Leave a review and stay connected with all things TERC, learn more about our events, our current research, and hopefully we will see you at TERC events in the future!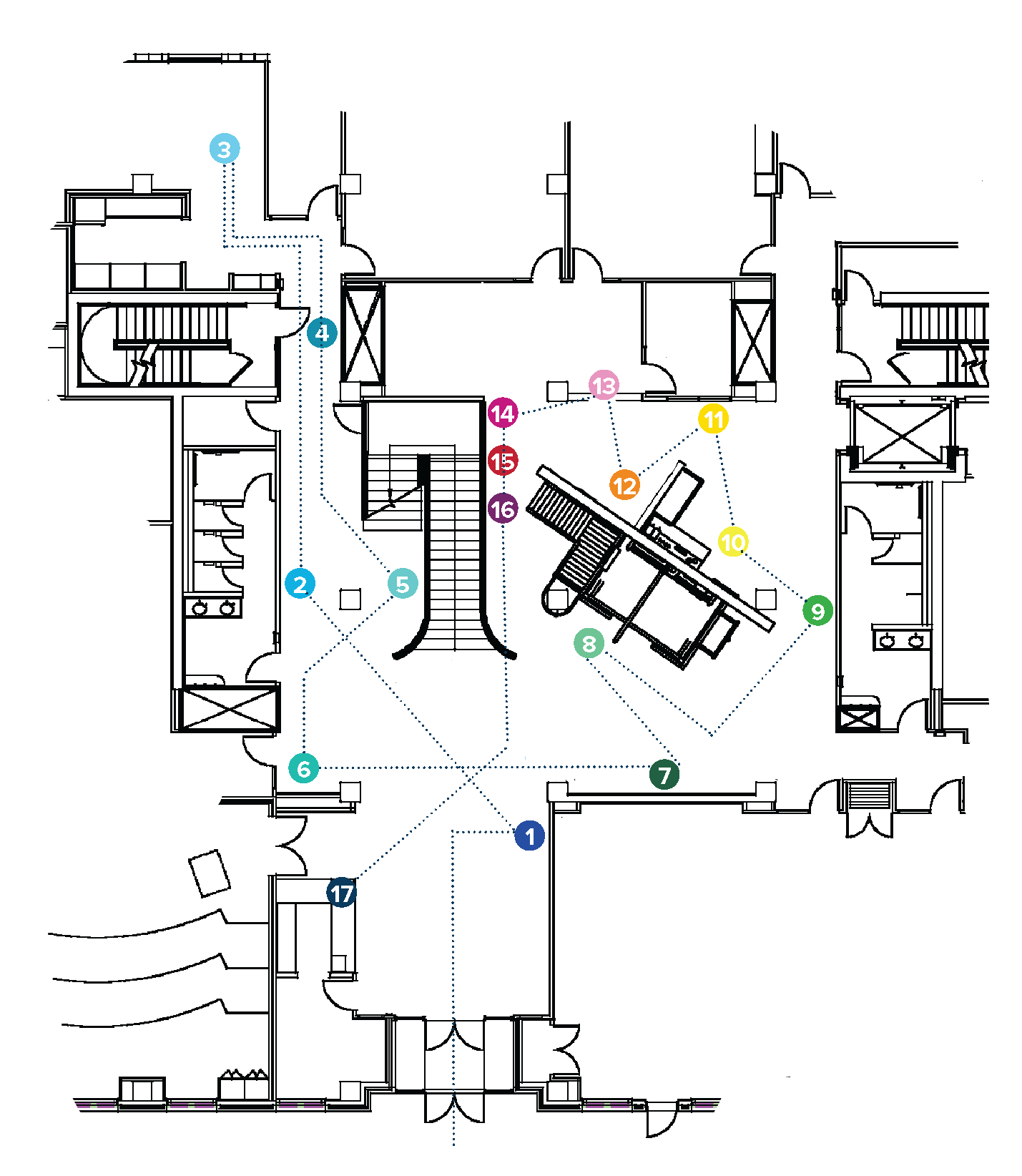 Lake Tahoe Watershed Map

 - 

This is a bathymetric and topographic map of the Lake Tahoe Basin. Examine the details closely and try to locate the deepest point in the lake!


 

Lake Tahoe in Depth touchscreens

 - 

These touch screens offer real-time data of Lake Tahoe's water temperature, wave height, water level, and much more. Touch the locations located on the map on the right side of the screen for more information about those specific locations, and view seasonal photos of each location taken during each season. Look through the Incline Village photos and try to find Pepper, TERC's small but mighty mascot!


 

Underwater Lake Tahoe Lounge

 - 

Discussion questions are available to spark conversations! Make sure to also test your skills of deduction with the underwater scavenger hunt. Can you find the Tahoe Sucker? Which species is your favorite?


 

Take Care Tahoe flip-panels - Learn how to help Take Care of Tahoe. Find the people floating on the river and see what they advise everyone to do!


 

Green building exhibit

 - 

This building was the first certified LEED Platinum green building and laboratory in the Tahoe Basin. Learn about the features that make this building special. Note that there are Green building signs scattered around the entire building that highlight unique features seen there.

See the box of grey dusty material? This is fly ash, The concrete in this building is made with fly ash, a byproduct of coal-fueled power plants. Incorporating fly ash into makes the concrete reinforces the material stronger while recycling a harmful byproduct. Fly ash also gives concrete a unique texture! Touch the grey pillar next to the hands-on exhibits to experience this velvety texture.


 

Hands-on activities - Check out the Trees of Tahoe, Rocks of Tahoe, Erosion, Why is Tahoe Blue?, and Measuring Clarity activities. Do you know why Lake Tahoe is blue now?


 

Tahoe's Plastic Problem

 - 

Interactive activities go from left to right as you discover how the plastics brought to Lake Tahoe are here to stay. They might get smaller, but they never go away. Learn how you can take action against plastic pollution at the far right end of the exhibit.


 

Virtual Research Vessel with three video exhibits

 - 

Touch the small screen at the front of the boat to start. There are three short videos to choose from to learn more about some of the current TERC research conducted at Lake Tahoe.


 

Working Together for the Lake photo wall - Discover nine different fields of science which are a part of TERC research. Do you See anyone you know in these photos?


 

Virtual Laboratory with four video exhibits 

- 

Touch the small screen near the lab counter to start. There are four short videos you can watch to learn more about some of Lake Tahoe's past and present environmental issues.


 

Native and Non-native Aquariums -W e currently have two native Lahontan cutthroat trout and two invasive species (Blue gill and Asian clams). Spend a few moments observing the different fish species: what differences do you notice in their breathing and swimming patterns?


 

Augmented Reality Sandbox - Follow the signage to turn projector to turn on sandbox, but make sure to help us conserve energy by turning it off before you leave!


 

3D Theater

 - 

Follow the signage to turn projector to turn on sandbox, but make sure to help us conserve energy by turning it off before you leave!


 

Kid's Station - Grab a "Discover the Waters of Lake Tahoe" activity booklet to take home for your kids.


 

Fish Touchscreen - All the native and non-native Tahoe fish species have a lot to say! Touch the Aquatic Invasive Species Timeline to hear about the impacts they have on the aquatic ecosystem.


 

Donation Buoy - Donations help fund research and science education here at TERC. See what happens after you add a donation to the buoy!


 
Visitor Exit Survey - Thank you so much for visiting the Tahoe Science Center. These self-guided tours are a new feature and your feedback is very important as we continue to refine and improve upon this experience. Fill out the Visitor Exit survey and let us know what you like and what could make this tour even better!