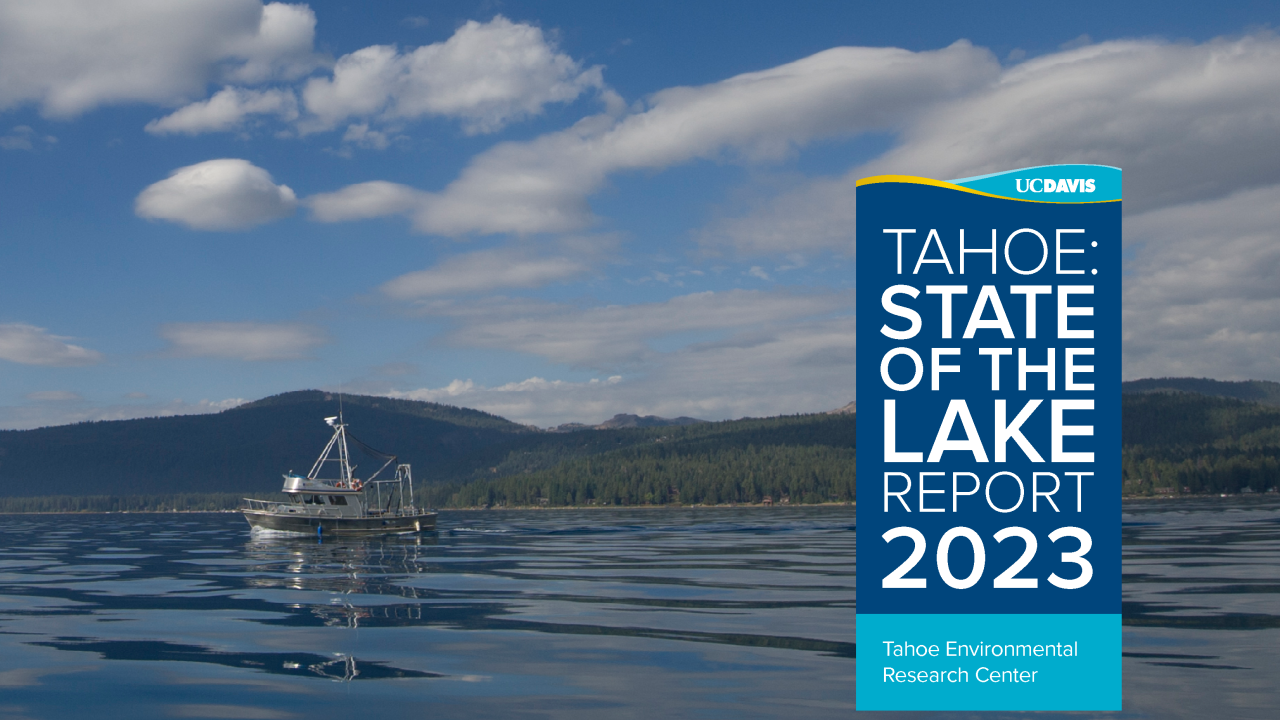 Location
Granlibakken, Tahoe City
The Tahoe State of the Lake report informs nonscientists about important factors affecting the health of Lake Tahoe and provides the scientific underpinnings for restoration and management decisions within the Lake Tahoe Basin.
The 2023 report summarizes data collected during 2022 in the context of the long-term record of research at Lake Tahoe. UC Davis researchers have continuously monitored the lake since 1968.
TERC director Geoffrey Schladow, professor of civil and environmental engineering at UC Davis, will share highlights of the report during a simultaneous live presentation and webinar in his always informative and lively interpretation of the most recent data.
---
Doors open at 5:00 p.m. Presentation begins at 6:00 p.m.
Admission is $10 and free for students with a student ID. Refreshments and a no-host bar will be available from 5:00 - 6 p.m. The lecture will begin at 6 p.m. in the conference room at Granlibakken Tahoe, 725 Granlibakken Rd, Tahoe City (please note our new event location).
For more information call 775-881-7560, or visit http://tahoe.ucdavis.edu/events/.
---
We are excited to partner with Granlibakken Tahoe in welcoming Schladow to the UC Davis TERC lecture series to be held at Granlibakken in Tahoe City.