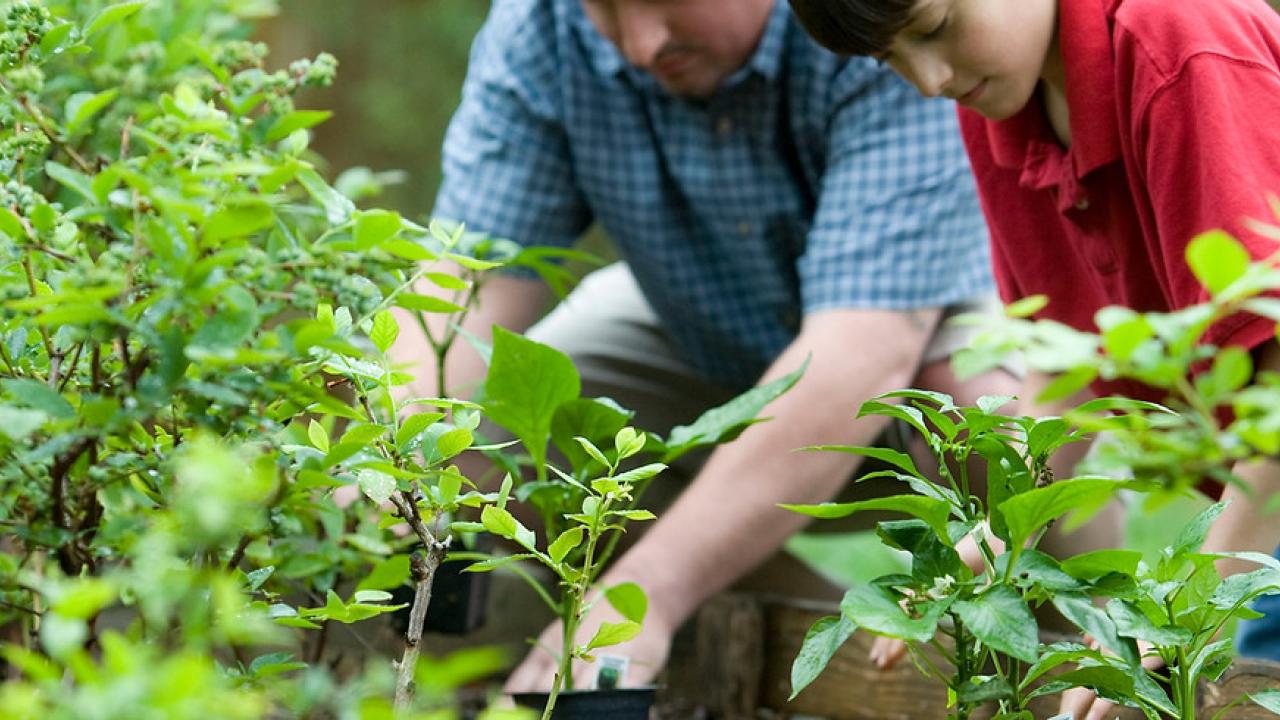 Location
Tahoe City Field Station
THREE COMMUNITY GARDEN DAYS AT 3 LOCATIONS. 
 Friday, June 2, from 3:00 p.m. - 7 p.m. at Tahoe City, hosted by the UC Davis Tahoe Environmental Research Center

 Saturday, June 3, from 11 a.m. - 2 p.m. at Truckee, hosted by Slow Food Lake Tahoe

 Saturday, June 10, from 11a.m. - 2 p.m. at South Lake Tahoe Tallac Historic Estate hosted by the Great Basin Outdoor Institute
Gardening in the Tahoe-Truckee area is both challenging and rewarding.  And there is a community of fellow gardeners in the area that can relate to your problems and successes.
This community event is both an open house afternoon/evening educational event hosted by UC Davis TERC as part of an event series in collaboration with the UCCE Lake Tahoe Master Gardeners and Slow Food Lake Tahoe. Get a behind the scenes look at TERC research at the Tahoe City Field Station, ask research-related questions to TERC staff, and participate in fun, engaging experiments and activities with the TERC education team. Full Circle Compost will discuss all things soils health, be sure to bring a container to take home some of their compost for free!
Local gardeners participating in the GYO varietal phenology project can pick up all of the year's seedlings on this day, tour the Tahoe City Demonstration Garden, learn watershed-friendly gardening techniques, find out tips for growing in the challenging high elevation Tahoe-Truckee area, and ask specific questions of presenters or any garden related question of master gardeners.
Featuring the MogRog food truck, yum!
Purchase beverages Tahoe National Brewing and purchase raffle tickets to a $100 gift card to Perennial Landscape and Nursery, all drink and raffle proceeds benefit science education at Lake Tahoe.
For more questions or to participate contact Claire McHenry (cmchenry@ucdavis.edu).