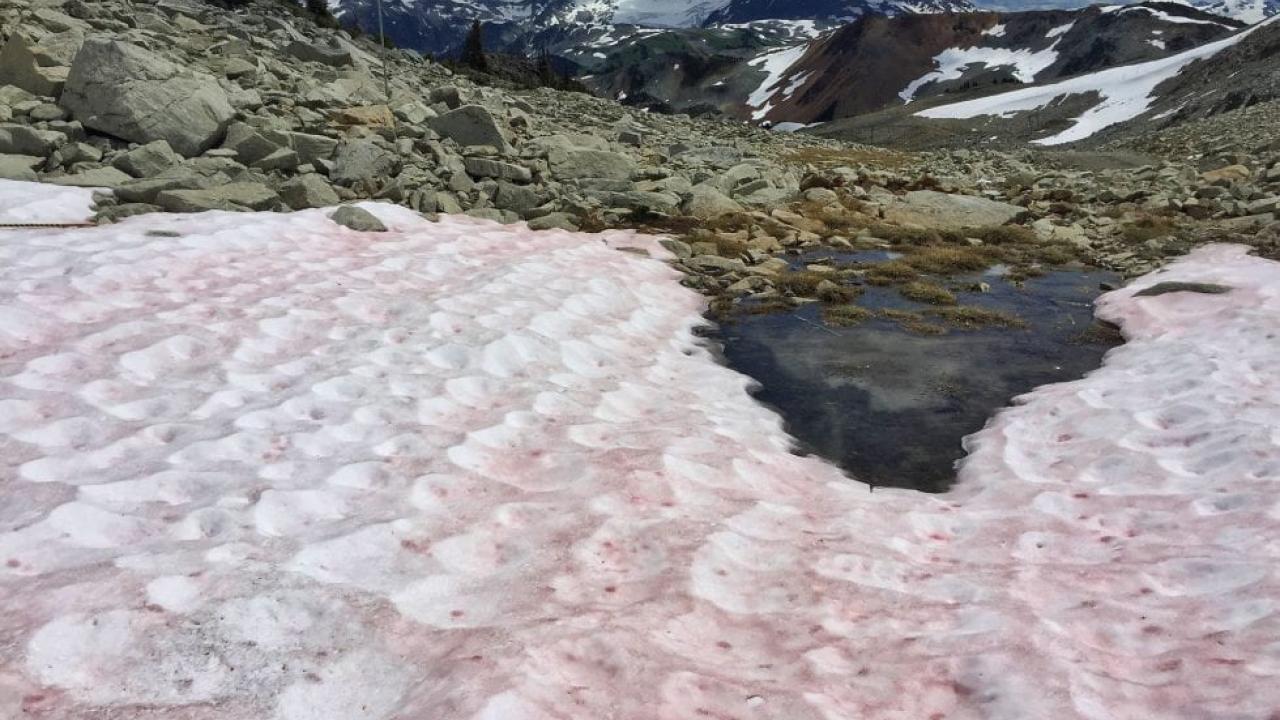 Living Snow Project: Adventure-based community science to understand life in the snowpack
The Living Snow Project, with the help of the outdoor recreation community, is building the largest database of pink snow microbiome biodiversity in the world. Pink snow, sometimes called watermelon snow, is a diverse group of microorganisms that are adapted to live in snow and are dominated by pink colored algae. The snow algae can influence snowmelt rates and offer insight into life in extreme environments.  This talk will cover the ongoing work aiming to advance in the state of knowledge concerning the diversity and biogeography of Sierra Nevada snow algae. LSP's founder, Dr. Robin Kodner, and collaborators Dr. Alison Murray and Meghan Collins, will share results from LSP's work in the Pacific Northwest where the program has operated since 2017, our emerging comparisons between the PNW and the Sierra, the relationship between snow algae and albedo. Join us to learn about this important element of alpine biodiversity, how you can get involved in the project, and pro tips on finding pink snow for yourself.
Speakers:
Robin Kodner, PhD. Associate Professor, Western Washington University.

Alison Murray, PhD. Research Professor, Desert Research Institute.

Meghan Collins, MS. Education Program Manager, Desert Research Institute.
Register here: https://www.eventbrite.com/e/living-snow-project-tickets-247502656107
Zoom link: https://ucdavis.zoom.us/j/94553844688