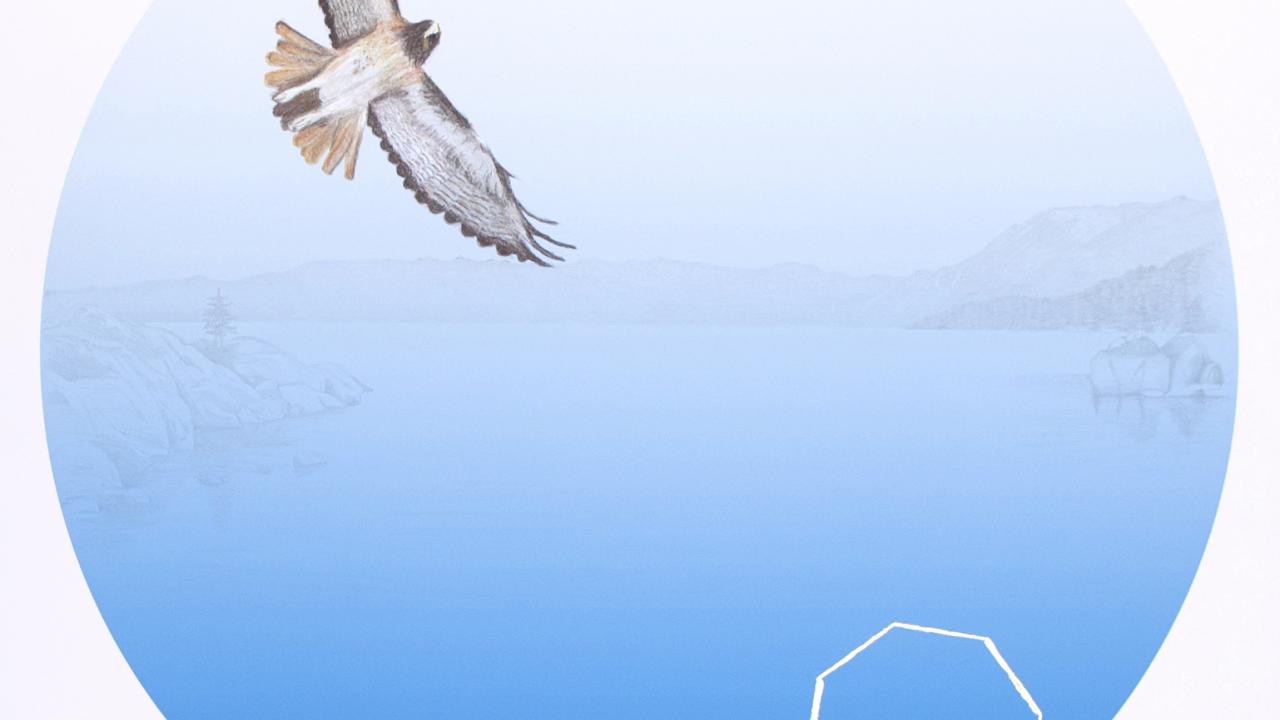 Location
3rd Floor Prim Library, Sierra Nevada College, Incline Village
Bay Area artist Deborah Lawrence Schafer and the Tahoe Environmental Research Center have announced an upcoming exhibition from their Colors of Lake Tahoe collaboration. This special exhibition will be on view from February 14 to March 15, 2019, at the Sierra Nevada
College in Incline Village, Nevada.
Schafer created the artworks, a celebration of the Lake's color, and the area's scenery, flora and fauna, using spectral measurements of Lake Tahoe taken by TERC scientists. Reflecting the shifting ecology and conditions experienced by the planet at large, each artwork is overlaid with an original handmade graphite sketch featuring Tahoe scenery. Working in mixed media Schafer incorporates geometrical forms, a close study of color, and natural elements in the works to convey the idea of interconnectedness and the concept of Lake Tahoe as a microcosm of our planet.
Exhibition Information:
Dates: February 14 - March 15, 2019
Opening reception and artist talk: February 28, 2019, 5:00 - 7:00 p.m.
Tahoe Gallery (3rd Floor Prim Library)
Sierra Nevada College
291 Country Club Drive
Incline Village, Nevada