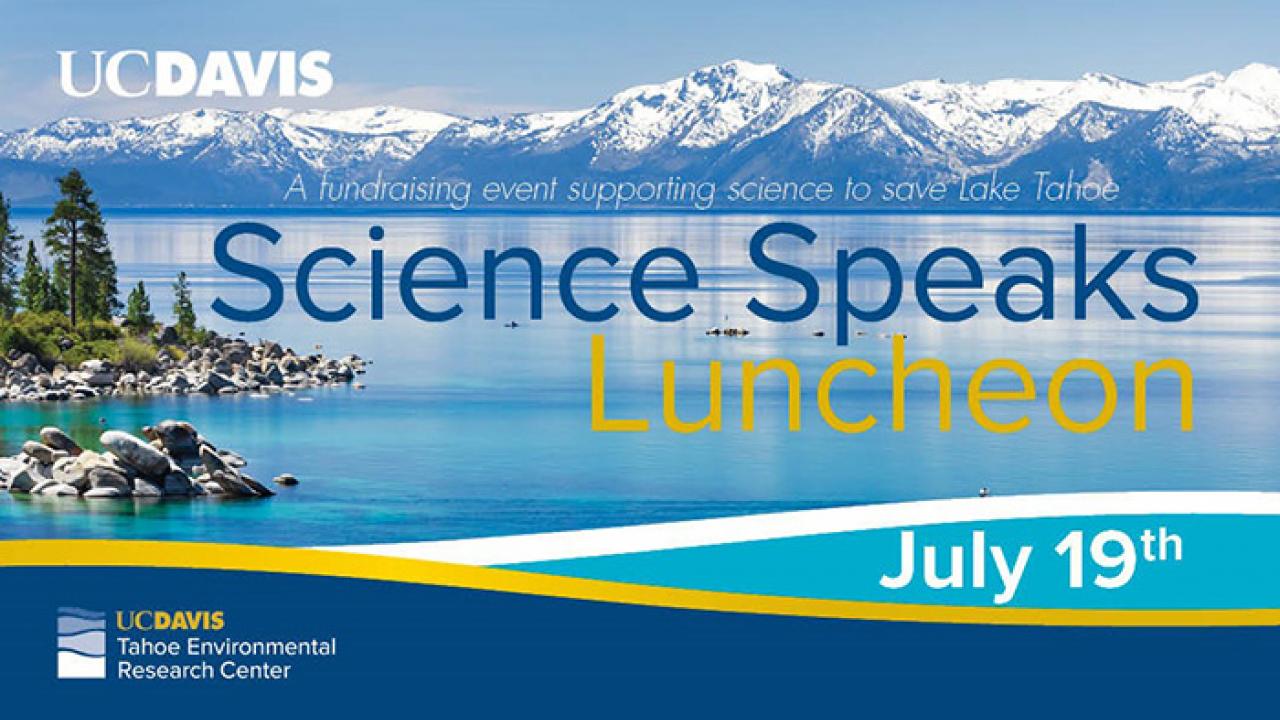 Location
Tahoe Yacht Club
Join the Tahoe Environmental Research Center for the Science Speaks Luncheon. A fundraising event supporting science to save Lake Tahoe.
Date: Friday, July 19, 2019
Time: 11:30 a.m. - 2:00 p.m.
Location: Tahoe Yacht Club (directions)
700 N. Lake Boulevard
Tahoe City, CA 96145
The program will commences with a reception at 11:30 am, where you will have a chance to meet with graduate students to learn more about their work on Lake Tahoe. This will be followed by lunch with a summary of the State of Lake Tahoe from Dr. Geoffrey Schladow, Director of the Tahoe Environmental Research Center and a special presentation to Dr. Charles Goldman to commemorate the 60th Anniversary of his first measurement at Lake Tahoe.