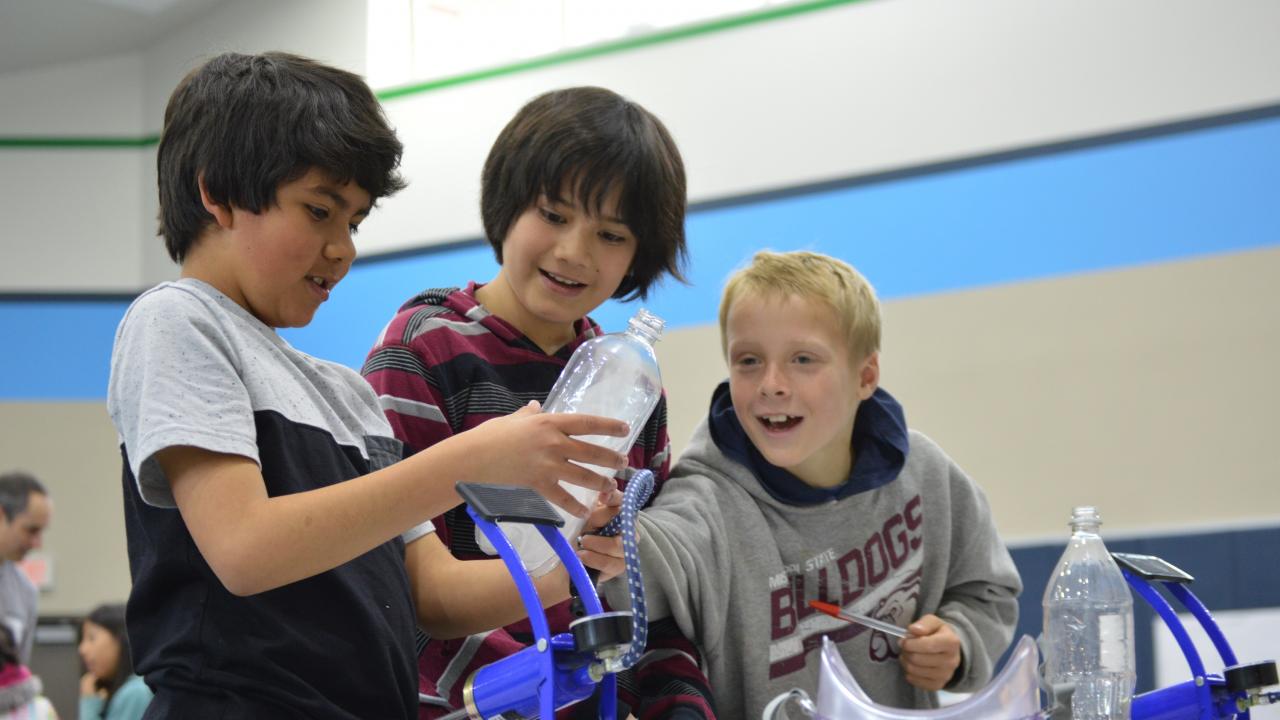 Location
Lake Tahoe Community College (LTCC)
UC Davis TERC Science Expo Canceled Due to COVID-19 Concerns
March 7, 2020
UC Davis TERC has made the difficult decision to cancel this year's 2020 North Lake Tahoe Science Expo and South Lake Tahoe Science Expo due to concerns about the community spread of COVID-19. We have made this decision based on the CDC guidelines for "Large Community Events" and the UC Davis emergency operations plan.
UC Davis is choosing to cancel this large event which showcases engaging hands-on science activities for nearly one-thousand students and hosts nearly one-hundred community volunteers for the safety and well-being of our local students, volunteers, event staff, and the community.
---
UC Davis Tahoe Environmental Research Center (TERC), together with other community partners, and with sponsorship from the Rotary Club of Tahoe-Incline, will host the 5th annual Science Expo on March 31, 2020 for student form the region.
The Science Expo is open to the general public Thursday, April 2 from 4 – 6 p.m. for children of all ages together with their families at the UC Davis Tahoe Science Center in Incline Village. Admission is free with treats available to participating kids and their families.
This year's theme is Earth and Space Science. The event will feature dozens of hands-on, interactive science experiments, activities and demonstrations emphasizing concepts in geology, climate and weather, and astronomy.