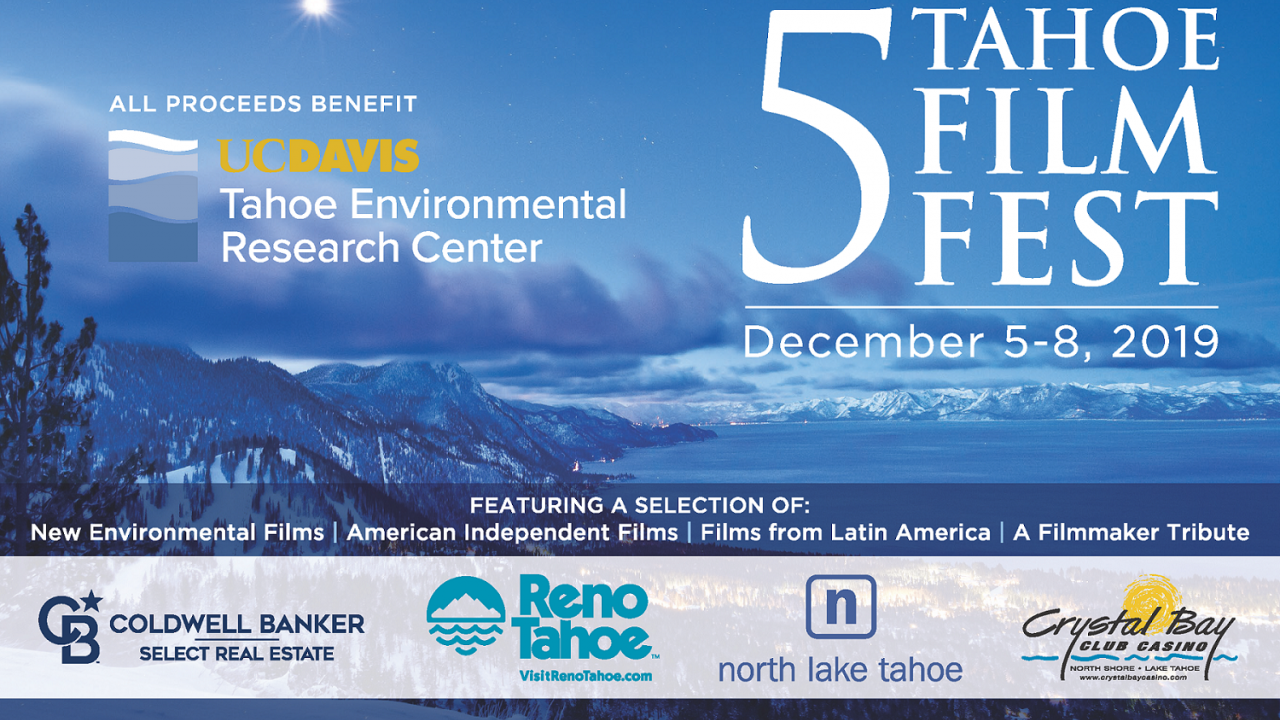 Location
Various Locations
The 5th Annual Tahoe Film Fest features a collection of new environmental films, American independent films, films from Latin America and a filmmaker tribute. Marriage Story, starring Scarlett Johansson, Adam Driver, Laura Dern, Alan Alda, and Ray Liotta is directed by Academy Award nominee Noah Baumbach. This highly anticipated film will open the festival on Thursday, December 5, at Incline Village Cinema.
Crystal Bay Crown Room will be screening a series of musical documentaries including Echo in the Canyon, Linda Ronstadt: The Sound of My Voice, David Crosby: Remember My Name, and Clarence Clemons: Who Do You Think I Am?
100% of ticket proceeds benefit environmental research and education at Lake Tahoe through the UC Davis Tahoe Environmental Research Center (TERC). Tahoe Film Fest is pleased to announce a stunning line-up of new and important environmental films which include: Sea of Shadows, The Map of Paradise, Artifishal, The River and the Wall, The Story of Plastic, The Condor & The Eagle, Pollinators, Right to Harm, Eating Animals,  Honeyland, N. Scott Momaday: Words from a Bear, and more.
An exciting Latin film sidebar highlights Raul Julia: The World's a Stage, Harvest Season, Collisions, and Chicuarotes, a new film directed by Gael Garcia Bernal.
The Two Popes will close Tahoe Film Fest on Sunday, December 8 at the Incline Village Cinema. Anthony Hopkins and Jonathan Pryce star in this intimate look at a historic turning point in the Catholic Church with flawless performances.
Films will be shown at the Crystal Bay Club Casino, Incline Village Theater, and Northstar Village Theater.
View the full program with descriptions of all the films as well as information on lodging, dining, tickets, and more at http://tahoefilmfest.com/.
Read Moonshine's Ink Tahoe Film Fest feature