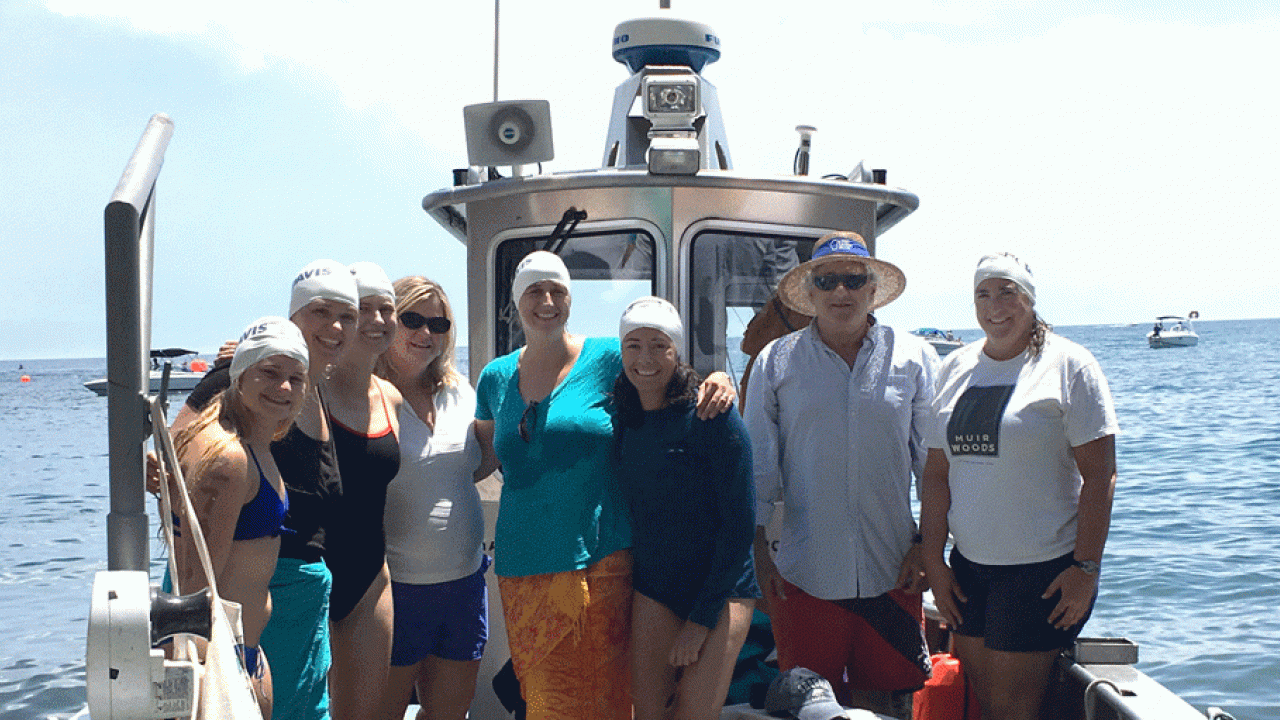 The swim reminded us why we love water science and research," Ann Willis says about Saturday's 42nd annual Trans Tahoe Relay that she completed with five other UC Davis women.
They plunged into Lake Tahoe on a sunny and warm July 21 as Women for Water Research II, inviting people to support their cause by donating to the university's Tahoe Environmental Research Center, or TERC, and-or the Center for Watershed Sciences.
Read entire article at UC Davis News.
Category